• Amethyst • Amethyst Quartz Crystal • February Birthstone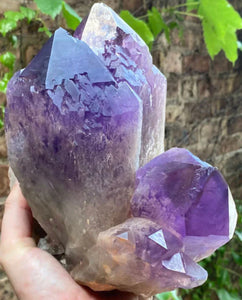 A Brief History of Amethyst
---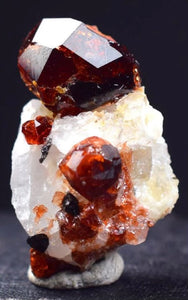 Happy New Year from Silver Tides JewelryJanuary is a great time of the year to celebrate a new beginning and all the joy a new year can bring, and of course January birthdays. Many of us have friends, family and colleagues born this month, making it a special and festive time of the year. The month of January also has a special birthstone associated with it, the classic and ever popular Garnet. The Garnet is a beautiful and vibrant deep red color, the perfect representation of love and good memories. A Garnet is also symbolic of truth, faith, and friendship....
---
Silver tides will never be the same. But with such a legacy as Amber's, we must continue what she started. I (Jimmie aka. Ambers husband) spent the last six years learning from her and watching her craft beautiful jewelry. She taught me so much and guided me to create a similar style. My hope is that one day Amber's little one's, Onyx and Jade, will have a chance to be makers if they choose too. They already show so much interest, and it makes me so excited!So please stay tuned as I build a new inventory. I intend on having...
---
As soon as I internally said NO MORE, I'll do it MY WAY, my personal power returned to me.